Fresh fish market in Den Oever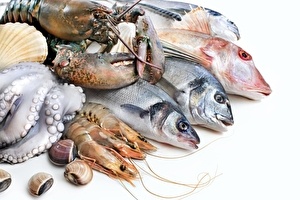 July 24th 2021 - December 18th 2021
During this exclusive excursion organised by Op Oost you will visit the Fish Market in Den Oever. Led by captain Frido of TX10&20 and oysterman Jan Wolter, you will go by boat to Den Oever to get an exclusive look behind the scenes of the fish market. Here you will experience how the purchase of fish, shellfish and clams is done. During this excursion you will be the first to spot which fish is bought for the restaurants of Opduin and the Kookatelier, and you will also see exactly which fish will end up on your plate! On the way back from Den Oever you can enjoy a delicious Wadden Sea oyster combined with a glass of cava. 
This excursion is organized every Saturday morning by our colleagues from Op Oost. On Saturday you are expected at 9:15 am at boat Anna, located in front of restaurant 't Pakhuus in Oudeschild. Then you will depart at 9:30 am towards Den Oever, after about 20 minutes sailing you will arrive at the fish market. Finally, you will return to Oudeschild around 11:45 am. The excursion will be concluded with a delicious lunch, during which you will enjoy the daily fresh catch with salad, bread and dips.
It is recommended that you wear comfortable shoes and a warm/waterproof coat. The cost for this excursion is 59 euros per person, which you can pay at our colleagues from Op Oost. 
The maximum number of guests for this excursion is 25. It is therefore wise to book in advance at the reception of Opduin! You can make your reservation by phone: +31 222 317 445 or by sending an e-mail to: info@opduin.nl 
For more information please visit the website of Op Oost: https://www.opoost.nl/nl/ontdekken 
Upcoming